What is a XXX Roulette Site and How Does it Work?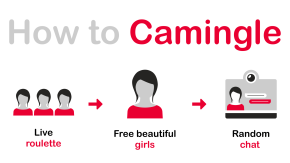 Welcome to Camingle! If you've been searching for a free and easy way to meet beautiful girls, that's exactly what you're going to find here. Our site combines a large database of sexy models with the fun and ease of use of a live chat roulette site.
You never know who will show up on some live webcam sites. Like a game of roulette, it's totally random! But on Camingle you're guaranteed to find friendly, sexy and eager girls every time. Plus, with so many different performers to choose from, you're guaranteed to find someone who suits your tastes. There are teens and MILFs, not to mention babes of different ethnicities who hail from all over the world. So if you're partial to a certain type of girl, whether it be a specific body shape, personality, level of sexuality, or anything really, you'll be able find it on Camingle.xxx. That's the beauty of the random experience - you're going to win every time by finding sexy, friendly people who are up for chatting and more!
XXX Chat on Camingle is 100% Free!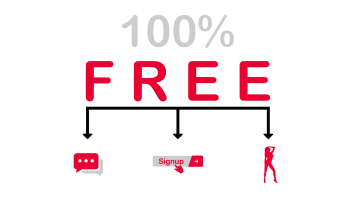 Feel free to take your time browsing all the cams. You don't have to feel the need to rush from one webcam to the next so sign up for free and start chatting. There are more live babes on this site than you're going to know what to do with. If you feel like you've had your fill of one sexy girl on cam, feel free to move on to the next at no cost.
What makes Camingle different is that there are always beautiful, fun and adventurous girls online waiting to have a sexy chat. You may be single, or then again maybe not, but you definitely came to mingle, so leave your inhibitions behind and start spinning that roulette wheel!
What to Expect from a Live Chat Experience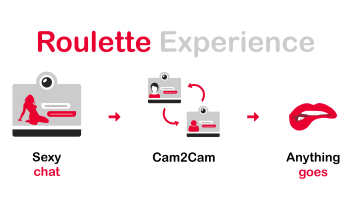 We like to think of it as mingling at a bar without having to dress up and leave your house – and on Camingle the bar is the webcam roulette experience.
You'll have your choice of girls who want to chat with you and most are more than willing to get as naughty as you'd like them to, XXX style.
While you don't necessarily have to dress up, it certainly wouldn't hurt your chances if you looked your best! Since this is a live site, you'll also be able to try a cam2cam experience. So why wouldn't you want to make the best first impression you possibly can?
If you're not looking for an explicit sexy live chat and instead just some companionship, you'll find babes who are down for that too.
If you're looking to improve your flirting skills, Camingle.xxx can help. And if you do want to see them get naked, they'll be more than happy to accommodate.
Most girls are willing to do almost anything you ask of them.
Hundreds of Sexy Girls Waiting to Chat With You!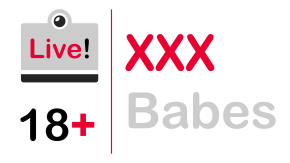 The babes on Camingle aren't going to beat around the bush. In fact, they've got their bushes on standby! From the moment you start your live webcam show, you'll get to see their face and their body and that's a promise you can take to the bank.
The chats you'll have during your webcam shows can quickly turn into something XXX-rated if that's what you're after. That's why they're called live cam sex chats after all. Plus, if you ever run into someone online whom you don't completely connect with for one reason or another, all you gotta do is close the window and spin that roulette wheel again!
How to Have Fun on Live Cam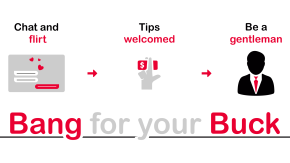 Be polite. Remember, that sexy girl on cam is live and real! That doesn't mean you can't be expressive about what you want, but be cool about it.
If you want to go cam2cam, have an appropriate amount of lighting in your room.
XXX roulette sites like Camingle are filled with girls doubly interested when they see a man who's capable.
Although the site is 100% free to use, the babes love men who tip generously. And they'll repay your generosity in their own sexy way.